SA Tv and Film
Will Faith Zwide And Isaac Molapo fall for Funani's Trap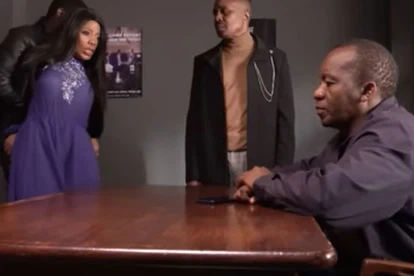 Well, when season 1 comes to end on Friday 8 July, all those truths come to light, and it'll turn the Molapos' and Zwides' lives upside down. As expected, there will be drama when the truth about Ona's paternity is uncovered, It's also going to be an emotional journey for viewers. They've come to love these characters and emotions will run high.
After Isaac recently visited the Zwide home, Funani's son Nkosi (Wanda Zuma) recognized Isaac's voice, but he couldn't put his finger on where he'd heard it before. Nkosi started putting the puzzle together in early July… until that voice triggered a buried memory. Nkosi finally recalls the evening 20 years ago when his mother Busi was killed (offscreen).
Later that night, Isaac snuck into the Zwide home and set it alight to hide the murder before leaving with Ona, who was originally named Nobuhle. To put his suspicions to rest, Nkosi and Funani stole a sample of Ona's DNA and they conducted a gene test. And because the Zwides live for drama, Nkosi chooses to walk into the fashion show with those results and hand them over to Funani, who collapses in shock. Once he wakes, Funani goes on a mission to get the truth.