SA Tv and Film
Rhythm City Is Back On Our Screens,Here Is How You Can Watch It
E. tv's long-running drama Rhythm City ended not too long ago. The much-loved daily show which aired weekdays on e.tv at 7 pm kept its viewers captivated for almost a decade. When it was announced that's Etv soap Rhythm City was coming to end, it actually broke many as it was one of the most watched Soapie in the country.
Read also: Mapula From Rhythm City Rocking A Mini Skirt [OMG]
The soap has introduced us to many popular Television stars the likes of Pam Andrews, Mduduzi Mabaso, Nokthula Ledwaba, Connie Chiume, and many more others that have graced our screens every day at 7 pm. Rhythm City was replaced by a KwaZulu Natal-based medical soap Durban Gen.
However, the good news is that, if you've missed the soap or any other episodes, well Etv got your back, the television soap will be televised on the EVOD app, which is a catch-up mobile application that's was introduced the last year 2021. The soap will repeat each and every episode in the app, if you were a fan of the show, this should be great news for you.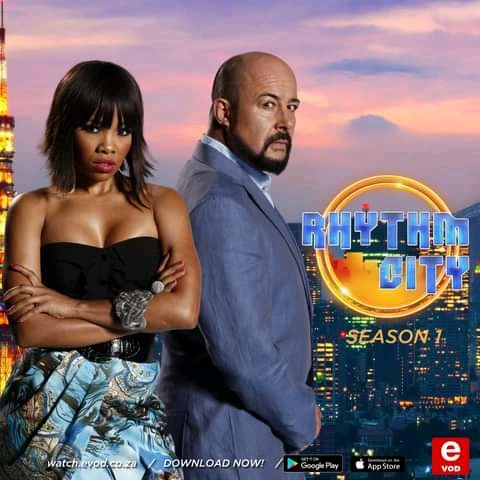 According to Etv, the app is supported on all mobile phones.
frequently Asked Questions About Rhythm City
How did Rhythm City end?
"This week will showcase a tale with beautiful endings – from Jafta and Fats finally finding the love of their lives, to Sabelo and Sindiswa moving into their very own home and Suffocate ending up sharing a prison cell with Khulekani." The Rhythm City finale will air on 16 July at 7pm on e.tv (DStv channel 194).
Did Pearl shoot suffocate?
Pearl then confronted and shot Suffocate in front of his workers. Mabaso will now be playing a "self-made millionaire who moves to Joburg to start a new life" on e.
Who is Zack in Rhythm City?
Bohlokwa Mpiti is a South African actor who plays the role of Zak on Rhythm City. The young vibrant actor recently blessed our screens again recently when he joined the cast of Rhythm City as Ziyanda's (Linda Sokhulu) and Khulekani's (Mncedidi Shabangu) secret child.
Is Suffocate leaving Rhythm City?
After playing the character of Suffocate for more than a decade on e. tv's Rhythm City, fans were heartbroken to hear that soon their Suffo and the series would be no more.
Is Pearl from Rhythm City pregnant?
Tshuma, who plays the role of Pearl on e.tv soapie Rhythm City, recently announced her pregnancy and told TshisaLIVE how things had changed since she last gave birth. Tshuma has a 10-year-old son, who she gave birth to when she was 18 and said that this time she is in a better space.
Is Rhythm City ever coming back?
Cancellation. e.tv had announced that the series will air its final episode on July 16, 2021, with a new local drama taking up its spot.
Is Rhythm City ending for good?
Millions of viewers were left seemingly heartbroken and sad when they witnessed e. tv's long-standing soapie, Rhythm City, come to an end this past Friday. … Although the show will no longer air on the popular timeslot, fans have applauded the soapie for always being authentic to the culture and promoting local music.
Is Mzi dead?
South African boxing icon Mzi Mnguni, who had a hand in managing and training the country's finest world champions, died on Saturday morning. He was 73-years-old. According to DispatchLIVE, Mnguni had been battling poor health ever since suffering a stroke almost 10 years ago.
What is happening to rhythm?
Rhythm City. Rhythm City on e.tv has been canceled. The final episode of the daily drama will air on 16 July 2021. Another local drama will replace the show.