Actors
Muvhango Actress Reveals How She Almost Got Initiated Into CuIt
Whatever this involves, it sounds like something that no one would want to be a part of you. And sometimes, people do not really pay attention to any of this kind of stuff till they are affected in one way or another.
So, we had the opportunity to be taken on a journey, what was revealed here might not have had a good beginning, but it sure did have a good ending.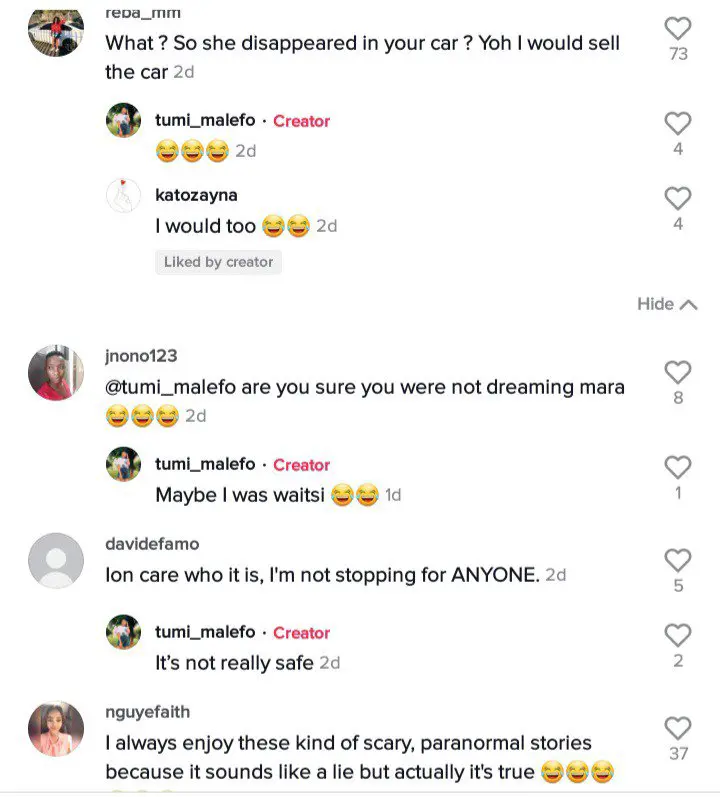 You might know who Tumi Malefo is, she is an actress and she was on one of the most popular soap operas, Muvhango a few years back.
She played a character called Mangwashe, for those who have been watching Muvhango forever, then you surely know her very well. One thing about the actress is that she has been very active on social media and has been interacting with her fans.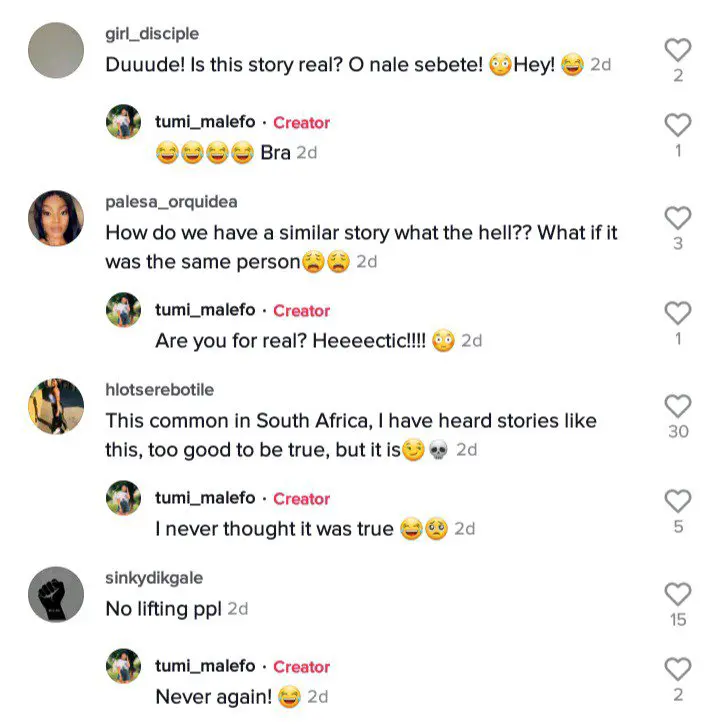 Malefo decided to share something that had happened to her, regarding some initiation into a cult and the story might have been quite shocking to a lot of people. She recently posted a video on a social media platform, she tells a story about how she was driving home one night and decided to give someone she does not know a lift.
Now, as she puts it, this was around 7 pm in the evening, so as she is driving, she sees this woman who was with a child.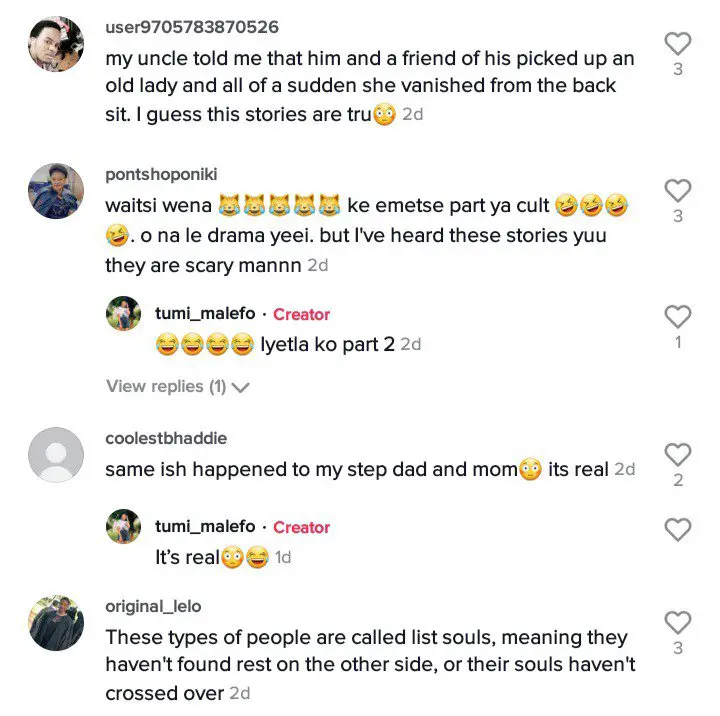 And the one thing that came to mind is that it is dark and it is dangerous, as a good Samaritan she is, she gives them a lift. Well, that sounds like something that a few people would do, understandably so, there are people who pretend to be hitchhikers, you give them a lift and before you know it, you get kidnapped, hijacked, or killed.
That is not how it always is, some people genuinely want a lift, but it can be difficult, especially with the crimes happening in the country.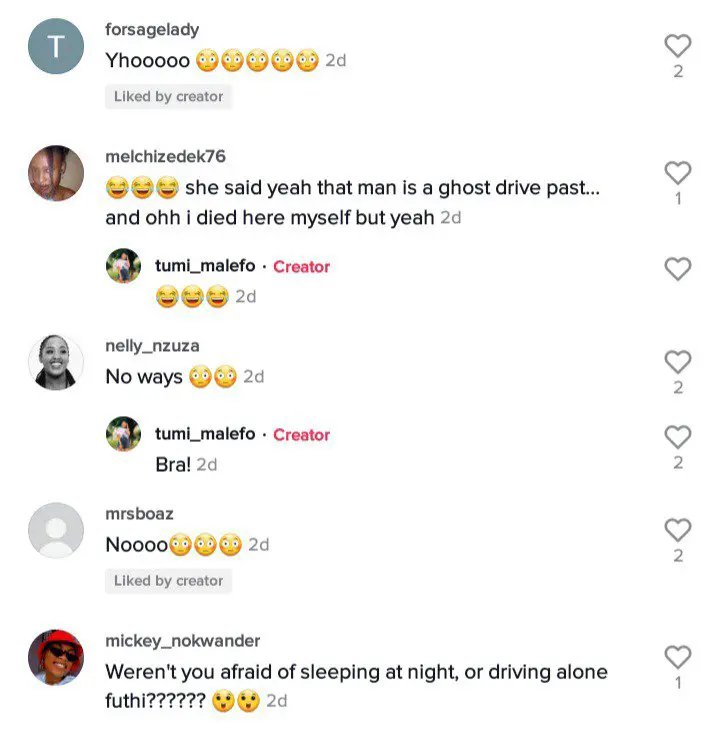 And some people have heard stories about hitchhikers, they are just too scared to give anyone a lift at night. Back to the story, after driving for a while, Malefo recognizes a man in a white suit, she passes him because the woman tells her that the man is a ghost.
5km later, they pass a graveyard and then the woman says that she died there, this obviously freaks Molefo out as she says, but she chooses to ignore that with the assumption that she might have said something wrong.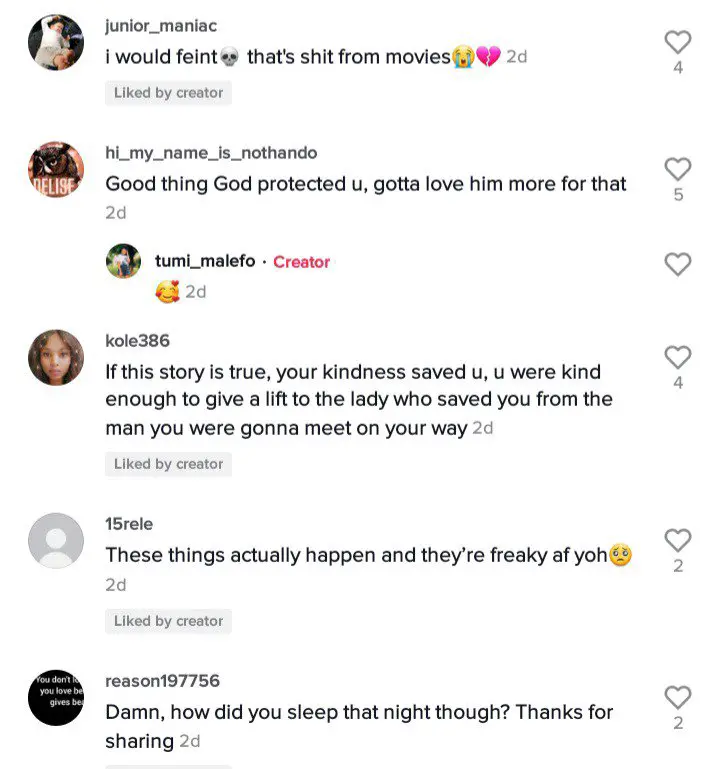 Fast forward to when Malefo tells the woman that she is almost home, to her surprise, the woman was nowhere to be found and it is still a mystery to her to this day.